I started posting chapters for The Resort Ambassador in August of 2019 and I'm still writing this epic tale. Along the way I've attracted some fans, and one fan in particular likes to tinker in 3d (he's pretty damned good). So I've decided to start collaborating with Arthwys.
Emi is an elite software developer. She can pretty much take over the backend development, front-end development for both Android and iOS and she is also an accomplished graphic designer. She's a one-man army, plus she's blazingly fast, however she is not alone. She's in charge of a small elite group of software developers while also currently training a larger group of regular developers.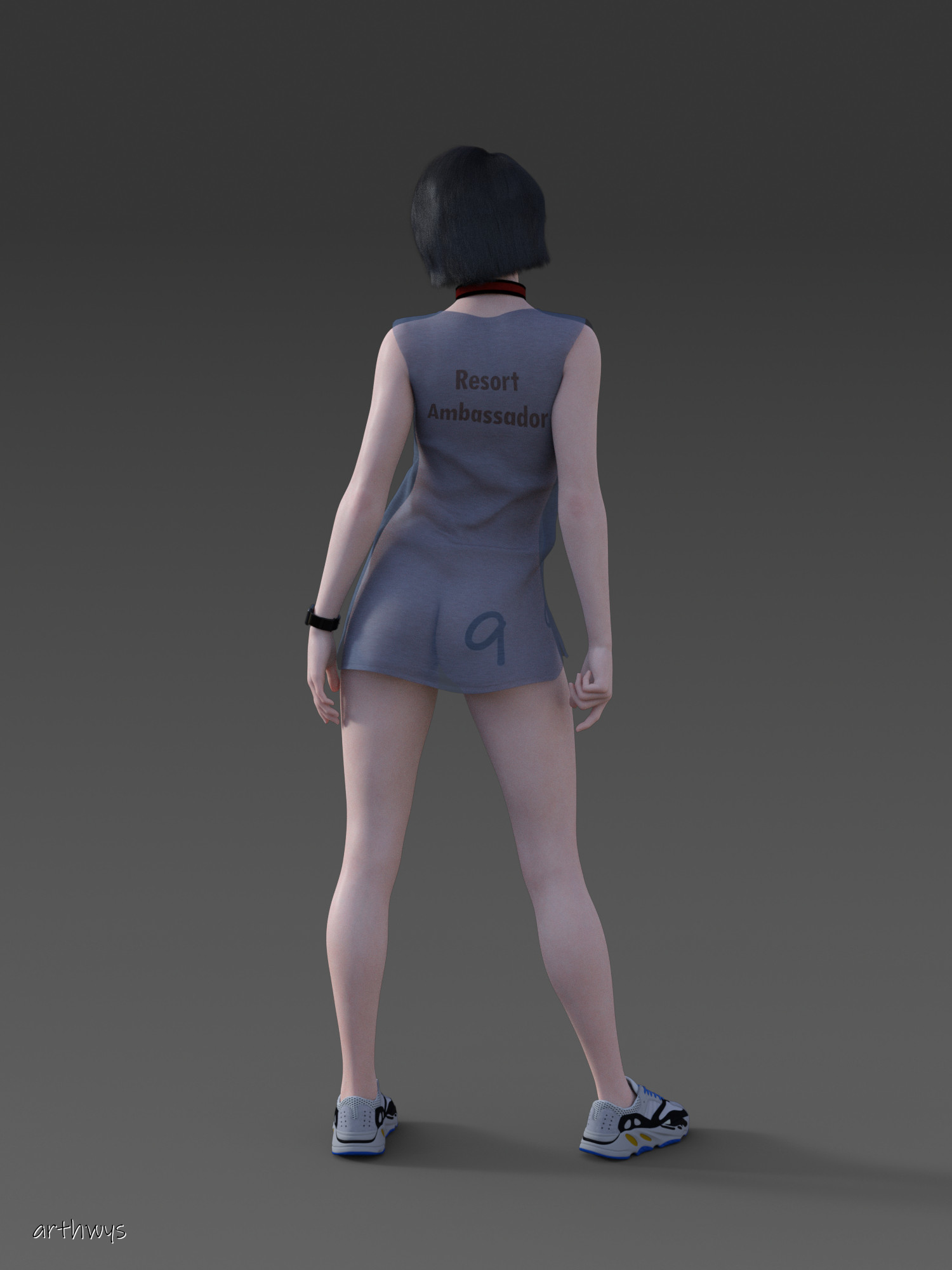 Here is a fantastic image of Emi from the back. This is her new regulation 'shirt' that she is allowed to wear off-site from the Nudist Resort. If you look carefully, you can see that she has her collar (which has a nudity permit stamped on it), her smartwatch (she is currently making a mailgirl app for it). And you can see the nine drawn on her right cheek, because, well… she's testing the mailgirl app and her shirt is somewhat see-through.
Emi hates being seen naked, but she is in way over her head in this one and I'm not even going to try to explain how she got there. Just know that this will be very hard for her. And she will do her best to not be seen, when possible. If you want to know how she got into this tangled ENF mess… it all started in Seattle.